Don't assume your insurance will cover your contractual liability.
Many companies have bespoke template contracts, which they use whenever engaging consultants or sub-consultants for a project.
Invariably, these contracts are designed to cover as many foreseeable contingencies as possible and are deliberately worded to transfer as much risk as possible away from the principal and onto the consultant.
There is often a misconception that a consultant's insurance cover will attend to the risks under contract however this assumption is incorrect and can leave consultants with little or no protection.
Consultants should therefore seek and obtain qualified legal and specialist insurance broker advice prior to entering into any such contract. This is to ensure that as many potential risks, which might arise under these types of contracts, are transferred back to the principal or, at least, reviewed to determine if they are or can be covered by existing insurance policies.
Insurance cover may not be available in all instances in respect of the risks or, if available may come at a very high cost. Furthermore, given the claims made nature of the policy, cover agreed to today, may not be available in the future.
On the other hand, fair and reasonable requests for contract amendments are often agreed to.
Uninsured exposures and potential high(er) costings can be avoided by establishing a business protocol that every "non-standard" contract is scrutinised by a lawyer experienced in construction and insurance matters before it is signed.
Such a risk management process is also considered favourably by insurers and can positively impact costs if the consultant can demonstrate that it has mechanisms in place to limit the potential exposure.
The following examples illustrate the issues caused by increased contractual conditions.
A large claim was brought against one of our clients by their principal, based on the terms of a contract initially sought. Fortunately before commencing the work, the client sought advice on the contract though our Contract Review Service, resulting in a number of amendments to the contract. When the principal's legal counsel was advised of the amended contract, the claim was withdrawn.
By contrast, another client simply executed a contract put before them, assuming firstly that all would be well in the completion of the project; secondly, that its principal would not seek unreasonable contract conditions and thirdly, that in any event, they had insurance coverage to deal with any potential claim. The client was wrong on all counts. It is alleged that the consultant made significant errors and is now facing a multi-million dollar claim. Had the terms of the contract been checked and amended, that potential liability could have well been avoided. The client now faces significant uninsured losses as a result of the increased contractual conditions that they inadvertently agreed to.
Perrymans provide services to consultants engaged in the project management and construction sectors. With more than 30 years of advising clients in these sectors, we can assist in structuring broad competitive covers through our worldwide markets.
Our clients have access to a significantly subsidised and integrated insurance/legal contract review service through our close association with legal counsel who specialises in insurance, construction and manufacturing matters.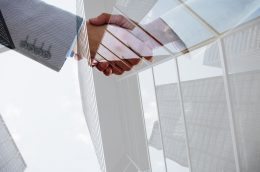 Since 1 October 2019, Perrymans has become part of Australasia's largest general insurance broker...
Read more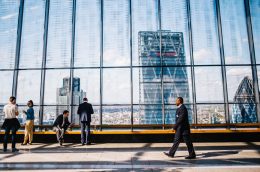 It still surprises us the number of Professional Indemnity risks we see where the...
Read more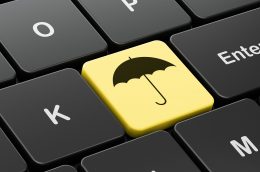 The Problem The latest cyber risk causing significant losses to businesses is social engineering....
Read more
View all