Anyone who has ever had to make an insurance claim, or at least try to, knows that the insurance claim process can quickly become more stressful than the incident that caused the claim in the first place! It doesn't and shouldn't have to be like that.
One of the most valuable benefits an insurance broker provides is assistance in making an insurance claim.
You see, when you purchase insurance through a broker you don't just receive an insurance package for your money… a broker is with you for the long term, which means insurance claim help is at your disposal when necessary!
The 'Joy' of Making an Insurance Claim
Frustrating, long-winded phone calls to Insurers [Do you mind holding?]
Seemingly endless amounts of confusing forms and documentation
Constant use of complicated terminology and bewildering industry-jargon
Remember – A Broker understands the insurance claim process! They speak Insurers language, and have in-depth knowledge on how to make an insurance claim… making it faster, more efficient and a whole lot less stressful for you!
Benefits of an Insurance Broker come Claim-Time
When it comes time to make an insurance claim, you most definitely have more important things to deal with… like trying to keep your business running, whilst focussing on recovering from the incident that caused for making an insurance claim!
An Insurance Broker can act as the conduit between you and the insurance company, ensuring you receive everything you are entitled to, and freeing you up to focus on the pressing issues involved with running your business.
Brokers handle the correspondence between you and your insurer – remembering they have existing relationships with insurance agencies, and speak their language – and understand the complexities of your policy to help achieve the best possible outcome when making a claim.
Not to mention – once you're fully compensated from the insurance claim process, an experienced Insurance Broker such as those at Perrymans can help you to obtain the best possible coverage moving forward, as well as advise and develop strategies to minimise potential losses through future risks analysis.
Contact Perrymans General Insurance Brokers today for more information or queries on how to make an insurance claim… and don't leave it too late to realise the benefits of having an experienced broker on your team come claim time!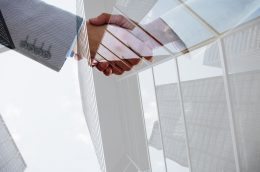 Since 1 October 2019, Perrymans has become part of Australasia's largest general insurance broker...
Read more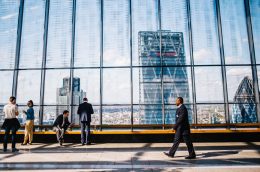 It still surprises us the number of Professional Indemnity risks we see where the...
Read more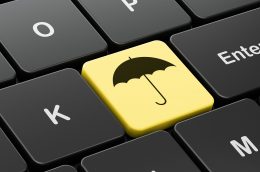 The Problem The latest cyber risk causing significant losses to businesses is social engineering....
Read more
View all